42nd Minneapolis St. Paul International Film Festival - APRIL 13-27, 2023Emerging Filmmaker Competition
This juried competition recognizes new and up-and-coming filmmakers from around the world for their achievements in feature fiction filmmaking. The award is given to a film and filmmaker that demonstrates excellence in creativity, storytelling, technique, and innovation in the dramatic form.
EMERGING FILMMAKER COMPETITION FILMS
Air Conditioner by Fradique, Angola
Marvelous and the Black Hole by Kate Tsang, USA
Mickey On The Road by Mian Mian LU, Taiwan
Nudo Mixteco by Ángeles Cruz, Mexico
Redemption of a Rogue by Philip Doherty, Ireland
Underground by Sophie Dupuis, Canada
When We're Born by Tamer Ezzat, Egypt
Women is Losers by Lissette Feliciano, USA
WATCH COMPETITION FILMS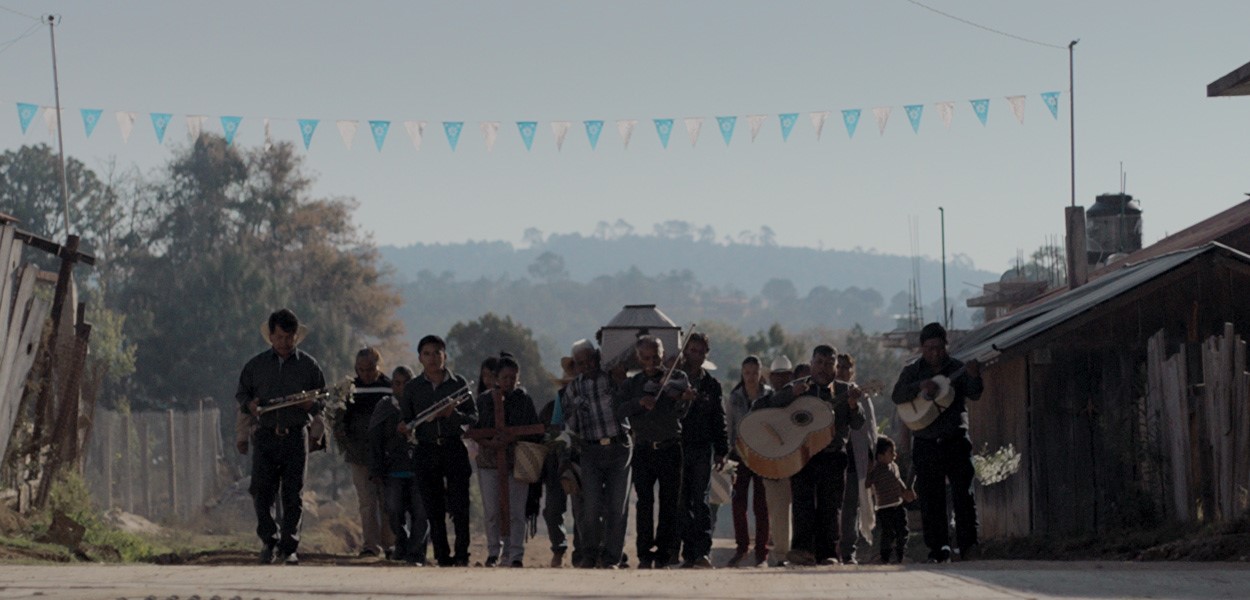 Winner: Nudo Mixteco
Director: Ángeles Cruz | Mexico
JURY STATEMENT
The Jury members were impressed at the range, diversity, and strengths of the eight films in this competition, and commend the MSPIFF for its selection. The future of world cinema is very bright indeed.
Emerging Filmmaker Award
For its inventive narrative structure and its imaginative, interwoven dramas of three fearless women, the Jury gives the Emerging Filmmaker Award to Nudo Mixteco, Angeles Cruz (Mexico)
Special Jury Prize, Honorable Mentions
For its sensitive direction, impressive ensemble cast, and incisive portrait of a community in crisis, the Jury gives a special citation to Underground, Sophie Dupuis (Canada).
For its original, poetic, and daring exploration of the personal, social, and political complexities of life in modern Africa, the Jury gives a special citation to Air Conditioner, Fradique (Angola).
---
Jurors
Tom McSorley - Writer, Executive Director, Canadian Film Institute
Tom McSorley is Executive Director of the Canadian Film Institute in Ottawa, teaches Film Studies at Carleton University, and comments weekly on cinema for the CBC Radio One program, Ottawa Morning. He has edited over a dozen books on Canadian cinema, and is the author of Atom Egoyan's The Adjuster, a book-length study of the 1991 Egoyan film. In February of this year, his first book of poetry, Partial Clarities, was published by Elboro Press in New York City.
Sheryl Mousley - Writer, Independent Curator
As Senior Curator, Moving Image at the Walker Art Center (1998-2020) Sheryl Mousley programmed contemporary films, retrospective series, and artist-made cinema. She also created exhibitions, most recently Platforms: Collection and Commissions, which took place both on-line and in the gallery as 12 artists created new works inspired by film history. Prior to the Walker she was Director of Programming Review at ITVS, taught at Minneapolis College of Art and Design, worked locally and internationally in film production, and served as Director of Education at Film in the Cities.
Hebe Tabachnik - Film Curator, Producer
Hebe Tabachnik is an experienced curator, festival consultant and producer that seeks to empower visionary artists building bridges of understanding through stories which highlight human rights as well as social, political, and environmental justice. She is Senior Programmer at the Seattle, Palm Springs and Cartagena International Film Festivals and is the Artistic Director of Cine Latino Minneapolis-Saint Paul. Hebe's most recent film as executive producer is Valentina, the debut feature of Cassio Pereira dos Santos winner of over a dozen awards at film festivals worldwide. She is the Co-Founder and VP of Lokro Productions, Inc., a film production company in Los Angeles, California.