42nd Minneapolis St. Paul International Film Festival - APRIL 13-27, 2023MSPIFF41 Award Winners
AUDIENCE CHOICE AWARD WINNERS
Audience Choice Winner - Fiction Feature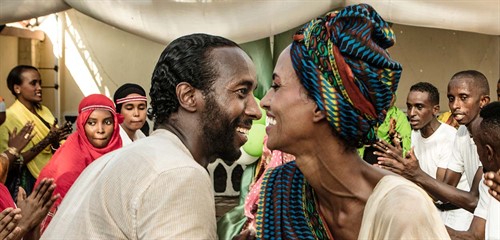 THE GRAVEDIGGER'S WIFE
---
Audience Choice Winner - Documentary Feature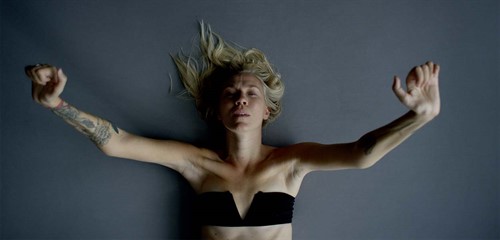 MOVE ME
---
Audience Choice Runner-Up - Fiction Feature
---
Audience Choice Runner-Up - Documentary Feature
Valiant! A Car, a Cause, and the Cold War
---
JURIED COMPETITION WINNERS
BEST DOCUMENTARY
This juried competition recognizes national and international non-fiction filmmaking that exemplifies the very best in presentation, diversity, innovation, and powerful storytelling in the documentary form.
BEST DOCUMENTARY WINNER: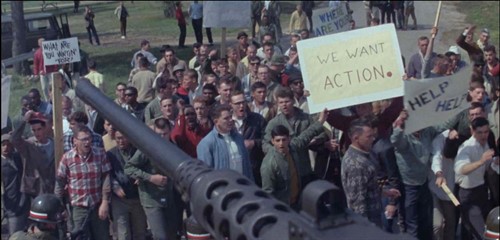 RIOTSVILLE, USA
Jury Statement: Riotsville, USA for the dexterity with which it stitches the past and present to excavate and connect the State's many histories of policing.
---
Special Jury Prize:
Move Me
for brave and visionary direction.
Special Jury Prize: The Pez Outlaw
for its unique storytelling.
Special Jury Prize: Trenches
for its intimate use of cinematic language and brave direction providing in-depth, up close and personal insight into the lives of these courageous men and women risking everything on the front lines of the Donbas region of Ukraine with dignity and respect.
---
Jury Members:

Bedatri Choudhury

- Managing Editor, Documentary magazine; Programmer, DOCNYC
David Magdael - President/CEO, David Magdael & Associates, Inc.
James Egan - Producer, Co-founder of Wild at Heart Films
---
EMERGING FILMMAKER COMPETITION
This juried competition recognizes new and up-and-coming filmmakers from around the world for their achievements in feature fiction filmmaking. The award is given to a film and filmmaker that demonstrates excellence in creativity, storytelling, technique, and innovation in the dramatic form.
EMERGING FILMMAKER WINNER: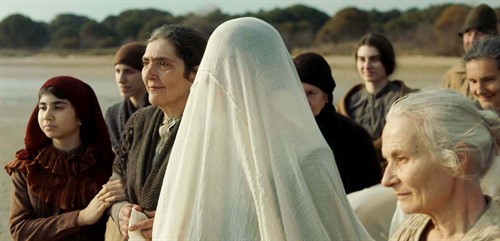 SMALL BODY
Jury Statement: Set in northern Italy in 1900, Laura Samani's debut feature follows a young woman's dangerous journey to save her stillborn infant's soul from the limbo prescribed by Catholic doctrine. At once intimate and epic, Small Body is powerfully told and masterfully composed, announcing the arrival of a new filmmaker of preternatural talent.
---
Special Jury Prize:
The Box (La caja)
Jury Statement: Writer-director Lorenzo Vigas' second fictional feature The Box tells the story of a Mexican teenager who, in search of a lost father, finds himself ensnarled in the dog-eat-dog world of the maquiladoras of northern Mexico. A tale of innocence lost, it is also a razor-sharp examination of global capital's exploitative labor practices, of impersonal forces made deeply personal.
---
Jury Members:

Megan Feeney
- Film critic, Author of Hollywood in Havana
Adriana Cepeda
- Filmmaker, Curator
Wyatt McDill
- Writer/Director, Sleeper Cell Films
---
SHORTS COMPETITIONS
This juried competition recognizes national, international, and local short form filmmaking in both fiction and documentary, exemplifying the very best in presentation, diversity, innovation, and powerful storytelling.
---
SHORTS FICTION COMPETITION
Jury: Carrie Bush, Megan Huber, Reyna Rios-Starr
BEST FICTION SHORT WINNER: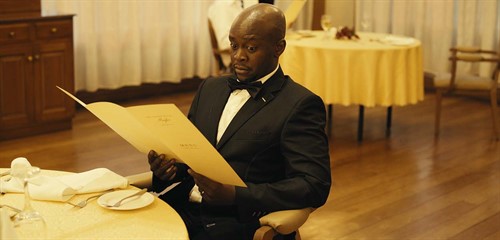 A GUIDE TO DINING OUT IN NAIROBI
Jury Statement: The Jury landed on "A Guide To Dining Out In Nairobi" as MSPIFF41 Best Fiction Short. This fun to watch, witty film stood out to the jury for its original, laugh out loud, and textured story.
---
FICTION SHORT HONORABLE MENTIONS
---
SHORTS DOCUMENTARY COMPETITION

Jury: Melissa Butts, Cy Dodson, Joua Lee Grande

Jury Statement: All three of these films stood out for powerfully transcending the typical documentary approach by creatively layering words and visuals to explore pain, nature, and loss to elevate nonfiction storytelling.
BEST DOCUMENTARY SHORT WINNER: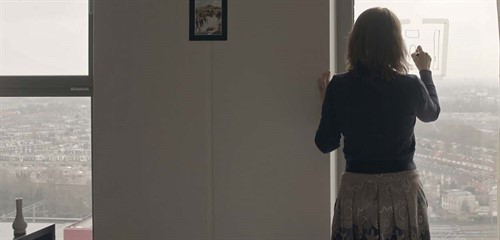 IN FLOW OF WORDS
Jury Statement: The Jury selected "In Flow of Words" as MSPIFF41 Best Documentary Short for exploring a subject matter that is so important and horrific through a truly unique lens. The mix of words and visuals draw you in so intimately, forcing you to consider the emotional impact without having to experience the actual trauma.
---
DOCUMENTARY SHORT HONORABLE MENTIONS
JUDY'S THOUGHTS
The Jury honors this film for its incredibly powerful exploration of end of life, and for being such a creative departure from the filmmaker's previous films.
ᎤᏕᏲᏅ (WHAT THEY'VE BEEN TAUGHT)
This Jury honors this film for being a beautiful and poignant reminder that nature was here first.
---
NEXTWAVE COMPETITIONS
Jury:
Anastasia Balfour, Dia Duplat Castaneda, Connor Elio Donovan, Francis Guiseppe-Trout Endrizzi, Makenna Lamb, Erik Norberg, Oliver Shoemaker, Eliza Williams.
---
Excellence in Filmmaking Awards:
Jury Statement: For demonstrating amazing production work in two very different genres, historical drama and documentary,, the Nextwave Youth Jury gives the award for Excellence in Filmmaking to two films that were equally well made and both felt real.
---
Youth Jury Award:
THE SMALL THINGS

By NICO LYLE RIVERA
Jury Statement: For perfectly conveying how it feels to exist as a teenage filmmaker right now.