42nd Minneapolis St. Paul International Film Festival - APRIL 13-27, 2023MSPIFF42 AWARD WINNERS
AUDIENCE CHOICE AWARD WINNERS
Audience Choice Winner - Fiction Feature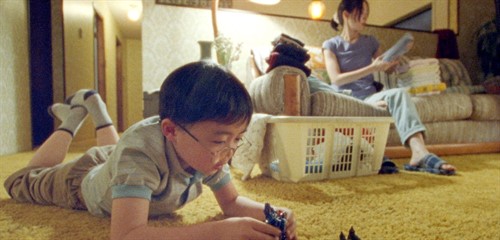 RICEBOY SLEEPS
---
Audience Choice Winner - Documentary Feature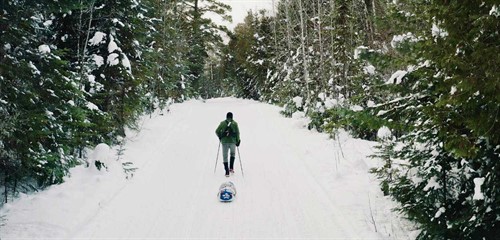 40 BELOW: THE TOUGHEST RACE IN THE WORLD
---
Audience Choice Winner - Fiction Short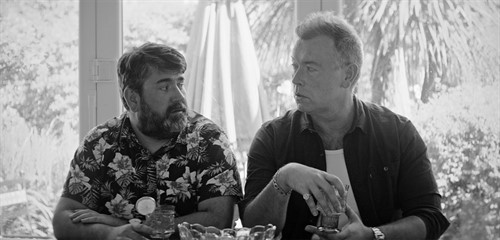 CARDIFF
---
Audience Choice Winner - Documentary Short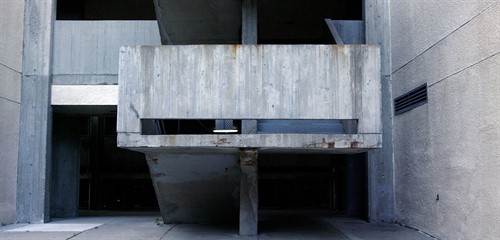 BRUTAL UTOPIAS
---
JURIED COMPETITION WINNERS
Feature Documentary Competition
This juried competition recognizes national and international non-fiction filmmaking that exemplifies the very best in presentation, diversity, innovation, and powerful storytelling in the documentary form.
FEATURE DOCUMENTARY WINNER: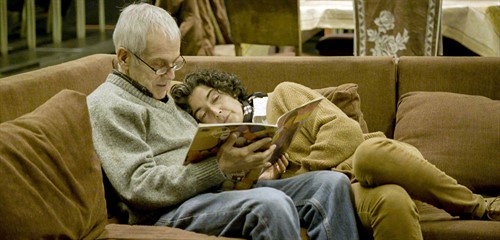 The Eternal Memory

by Maite Alberdi
Jury Statement: We have selected director Maite Alberdi's The Eternal Memory as the winner of the 2023 MSPIFF Feature Documentary Competition. This achingly graceful and intimate portrait of brilliant Chilean journalist Augusto Góngora's battle with the devastating progress of Alzheimer's disease, alongside the devotion, love and optimism of his actress turned arts & culture minister wife while profoundly moving, never stoops to sentimentality. The juxtaposition of Góngora's life's work documenting and preserving Chile's memory of the atrocities that occurred during the Pinochet regime with his battle to preserve his own memory is extraordinarily moving. As is the couple's courageous choice to open this most intimate space to the film's audiences. Despite its heart wrenching terrain, the film offers a glimmering, fresh portrait of humanity and beauty in the face of a disease confronting over 55 million people worldwide.
---
Special Jury Prize:
King Coal
by
Elaine McMillion Sheldon
The jury also recognizes
Elaine McMilliion Sheldon's King Coal
for its innovative mosaic structure, vivid cinematography, and poignant narration. The film weaves a compelling tapestry of a place and people. A lyrical mediation on a complex history of the role of coal in the past and future of Appalachia.
---
Jury Members:
Jason Coyle - Associate Professor, Minneapolis College of Art and Design (MCAD)
Bianca Rhodes - Production Manager, St. Paul Neighborhood Network (SPNN)
Norah Shapiro - Filmmaker
---
EMERGING FILMMAKER COMPETITION
This juried competition recognizes new and up-and-coming filmmakers from around the world for their achievements in feature fiction filmmaking. The award is given to a film and filmmaker that demonstrates excellence in creativity, storytelling, technique, and innovation in the dramatic form.
EMERGING FILMMAKER WINNER: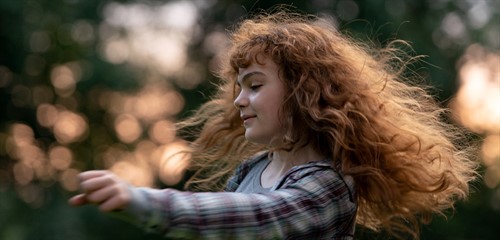 Emmanuelle Nicot for Love According to Dalva
Jury Statement: This selection of films struck us with their inventiveness, originality and social relevance. The directors commanded their material with the distinct voices of six impressive emerging filmmakers, who by turns demonstrated skillfully complex storytelling, poetic visual statements, immersive worlds, and stylistic rigor.
From this exceptional group of films, the Jury was unanimous in its decision to select
Emmanuelle Nicot for her debut feature Love According to Dalva as the Emerging Filmmaker Competition Winner.
With a confident directorial hand, Nicot entrusts her cast to execute pivotal moments in a daring and cathartic story of a child facing adult trauma. The intimate use of aspect ratio and lighting contribute to a compellingly rendered experience. With a comparison of themes of childhood and adulthood that develop and are fulfilled from start to finish, it is a film that deftly reveals the evolution of a protagonist who gains an understanding of the experiences she's lived. The result is a story of a child who grows to overcome her obstacles that is uncompromising, evocative, and unexpectedly satisfying.
---
Special Jury Prizes:
Fyzal Boulifa for The Damned Don't Cry
Which skillfully tells an original and unique story of the truthful human challenges of a young man who faces unexpected choices and his changing relationship to his disreputable mother when they travel to Tangier.
Laura Baumeister for Daughter of Rage
Which faithfully makes you feel like you're waking up on the edge of a Nicaraguan landfill, and conveys the spiritual and vividly real experience of a child confronting her mother's absence in a way that is both universal and personal.
Sophie Linnenbaum for The Ordinaries
Which challenges the traditional sense of narrative with an ingenious use of satire that creates a cinema-based dystopia and incisively comments on societal discrimination in a way that asks the audience to examine what role each person plays as a main character in their own story.
---
Jury Members:
Ben Bowman - Filmmaker
Noa Kimia - AMC Networks
Vokee Lee - Filmmaker
---
SHORTS COMPETITIONS
This juried competition recognizes national, international, and local short form filmmaking in both fiction and documentary, exemplifying the very best in presentation, diversity, innovation, and powerful storytelling.
---
SHORTS FICTION COMPETITION
Jury Members:
Patrick Coyle - Filmmaker; Playwright; Minneapolis College of Art & Design (MCAD)
Kelly Lamphear-Dash - Filmmaker; MN Women in Film & TV Board Member
Maya Washington - Filmmaker; Author; Creative Director
BEST FICTION SHORT WINNER: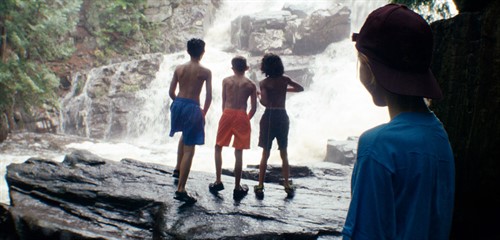 Sam

by Jen Stafford & Ryan Thielen
Jury Statement:
We recognize the short film SAM for its resonant story, beautiful performances, gorgeous cinematography, and skillful direction which captured the innocence and tension of adolescence in a captivating and emotional way.
---
FICTION SHORT HONORABLE MENTIONS
Castles In The Sky by Pearl Gluck
Chipper by Shaun MacLean
Supermarket Affairs by Hang Luong Nguyen
---
Special Jury Awards:
Cinedance Award to I Am Not Okay by Gabrielle Lansner
Creative Nonfiction Award to Life & Death of Gaia by Jerry Toth
---
SHORTS DOCUMENTARY COMPETITION
Jury Members:
Brian Few, Jr. - Filmmaker; Cinematographer
Melody Gilbert - Filmmaker; Professor at Northwestern State University
Lu Lippold - Filmmaker; Minnesota Film & Television
Jury Statement: These two films stood out for powerfully transcending the typical documentary approach by creatively layering words and visuals to explore pain, nature, and loss to elevate nonfiction storytelling.
BEST DOCUMENTARY SHORT WINNER: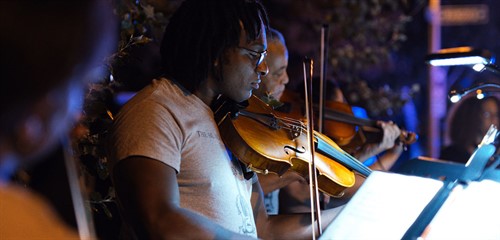 Black Strings

by Marquise Mays
Jury Statement:

Perhaps the only thing harder than making a documentary is to select the best ones. The short films in competition that screened at MSPIFF42 were all compelling, courageous, thoughtful, and took us to places that we would never normally go. Each film had a distinctive voice. The one that stands out for us is BLACK STRINGS, which shined a light in the dark, quite literally. The film forces us to see those in the shadows and showed us hidden and dangerous corners of a city in a unique way. Brave musicians play orchestral music at crime scenes and we can see, hear, and feel the concerns- and occasionally the appreciation- of the people who live there as they experience the aftermath of gun violence.
---
DOCUMENTARY SHORT HONORABLE MENTIONS
Here, Hopefully by Hao Zhou
We feel like the best films bring us into a world we don't know ourselves, and in this case HERE, HOPEFULLY shows the sacrifice that some people make just to be in this country and to live a life that other people take for granted. This intimate and cinematic portrait reveals the isolation, determination, and perseverance of a Chinese student in Iowa trying to get a visa to stay here...hopefully.
---