FINNTASTIC! 2023
Finntastic! New Films From Finland | September 8-10
The Finntastic! New Films From Finland series showcases the exciting vision and new work by prize-winning female directors from Finland. Finntastic is curated by MSPIFF programmer Alissa Simon in collaboration with the Finnish Film Foundation.
Thanks to Cannes, the names of Finnish filmmakers Aki Kaurismäki and Juho Kuosmanen are well-known to cinephiles. But they aren't the totality of Finnish filmmaking… not by a long shot. Our series Finntastic puts the focus on a young generation of prize-winning female directors. By combining their first feature with one of their shorts, viewers can witness the formation of these new auteurs visual style and subject matter.
The Sundance hit Hatching, directed by Hanna Bergholm, offers an inventive new take on body horror as a teen gymnast starts to crack under pressure. It screens with Puppet Master. The Games People Play, directed by Jenni Toivoniemi, is a smart dramedy about the surprise reunion of old friends in which past secrets and longings come to the surface. It features top Finnish stars Eero Milonoff (Border) and Laura Birn. It shows with The Date. Aurora, directed by Miia Tervo is an enjoyable dramedy from Finnish Lapland that uses location and characters to add something fresh to familiar romantic comedy beats as a Finnish party girl falls in love with an Iranian refugee. It stars force-of-nature Mimosa Williamo (who can be seen in a sassy cameo in the action pic Sisu). It shows with Clumsy Little Acts of Tenderness.
Finnish artists feature in Tove and the documentary Aalto. The former is an engaging biopic on Moomins creator Tove Jansson, focusing on a formative decade the life of this bisexual, Swedish-speaking, Finnish visual artist and author. The latter is a surprising and revealing take on the eminent architect and designer Alvar Aalto. Meanwhile, the Finntastic short film program offers an intriguing selection of work by the feature filmmakers of tomorrow.
Finntastic!: New Films from Finland is made possible by the Finnish Film Foundation, Jaana Puskala, Jenni Domingo, Otto Suuronen and Arttu Manninen.
–Alissa Simon
All films presented with English subtitles.
Individual Tickets
General Admission
$10.00
Member Admission
$6.00
Student Admission
$8.00
---
FINNTASTIC! 2023 ALL-ACCESS PASSES AVAILABLE:
General: $30.00
Member: $20.00
ALL ACCESS PASS
FILM LINEUP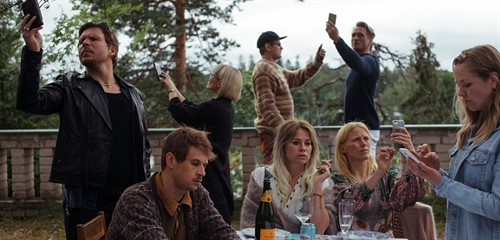 More Details
---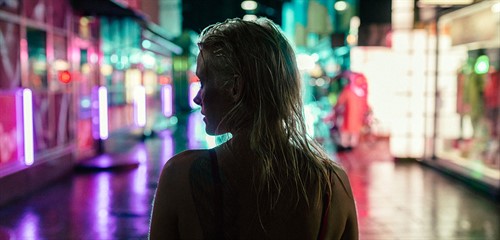 Finntastic! Short Films

Saturday, September 9 at 3:30 PM | Presenting a program of six recent short films, all directed by women and selected by Otto Suuronen, Finnish Film Foundation.
More Details
---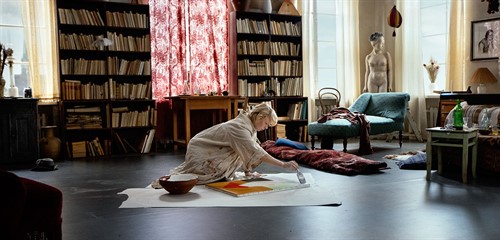 Finntastic! Tove

Saturday, September 9 at 6:00 PM | Tove is a captivating drama by writer/director Zaida Bergroth about the creative energy of an iconic talent and her turbulent search for identity, desire and freedom.
More Details
---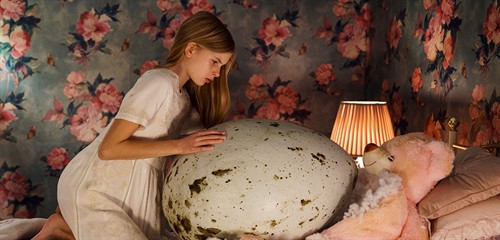 Finntastic! Hatching + Puppet Master

Saturday, September 9 at 8:30 PM | Two fantastical films by writer/director Hanna Bergholm: Hatching, preceded by her short film Puppet Master.
More Details
---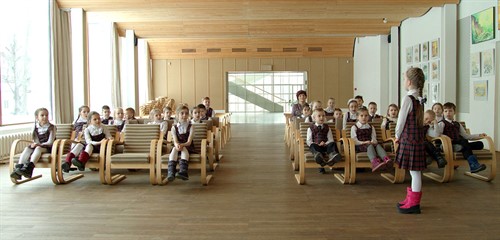 Finntastic! Aalto

Sunday, September 10 at 1:00 PM | Aalto is one of the greatest names in modern architecture and design, Aino and Alvar Aalto gave their signature to iconic Scandic design. The first cinematic portrait of their life love story is an enchanting journey of their creations and influence around the world. Narrated by experts in the field and featuring never before seen archive footage, Aalto tells the story of an extraordinary couple with a great passion for human scale architecture.
More Details
---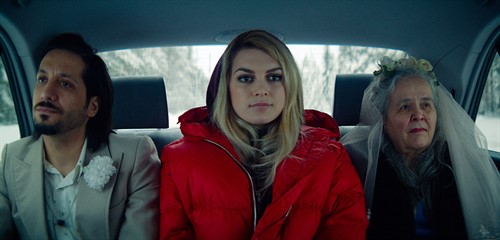 More Details
---
---
SPONSORED BY: