Cuban Film Festival
Individual Tickets
General Admission
$9.00
Members
$7.00
Students
$6.00
The Minnesota Cuba Committee, in partnership with MSP Film Society and the Cuban Film Institute (ICAIC), presents the Minnesota Cuban Film Festival. Discussions following every screening.
---
FILM LINEUP
Un Traductor
February 27 at 7:00pm
Director: Sebastián Barriuso, Rodrigo Barriuso | Fiction | 2018
A Russian Literature professor at the University of Havana is ordered to work as a translator for child victims of the Chernobyl nuclear disaster when they're sent to Cuba for medical treatment. Based on a true story.
READ MORE
---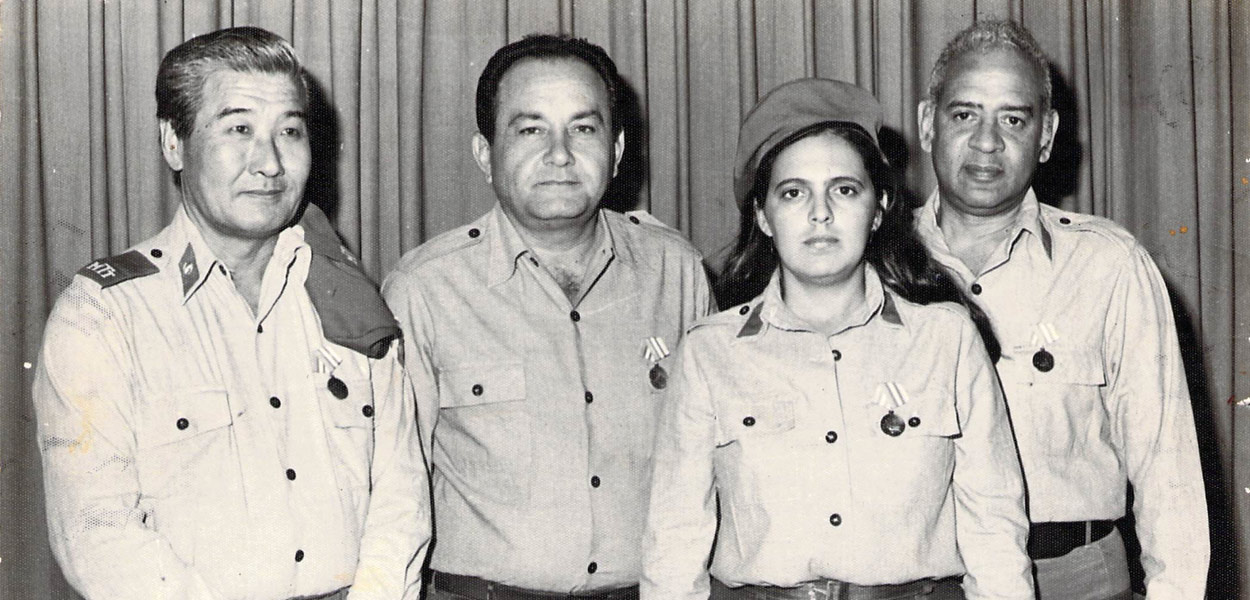 Jeronimo
March 5 at 7:00pm
Director: Joseph Juhn | Documentary | 2019
Director Joseph Juhn attending! Born to Korean immigrant parents freed from indentured servitude in early twentieth century Mexico, Jerónimo Lim Kim joins the Cuban Revolution with his law school classmate Fidel Castro and becomes an accomplished government official in revolutionary Cuba,, until he rediscovers his ethnic roots and dedicates his later life to reconstructing his Korean Cuban identity.
READ MORE
---
Insumisas / Defiant Souls
March 12 at 7:00pm
Director: Fernando Perez, Laura Cazador | Fiction | 2018
Insumisas, is based on real events telling the story of Enriqueta Faber, a Swiss woman who arrived in Baracoa and became the first to practice medicine in Cuba dressed as a man. This career was forbidden for women at that time and Enriqueta adopted a male identity to study and work as a doctor, and even got married to the young Cuban peasant Juana de León, which led to a scandalous trial three years later, when she was discovered.
READ MORE
---
dance cuba: DREAMS OF FLIGHT
March 19 at 7:00pm

Minnesota born and raised director Cynthia Newport attending! More than a decade in the making, dance cuba: DREAMS OF FLIGHT is a boundary-breaking, emotionally compelling epic created by a woman originally from St. Paul, MN.
READ MORE
---
Inocencia
March 26 at 7:00pm
Director: Alejandro Gil | Fiction | 2018
Based on real events. In 19th century Havana a class of first-year medical students are imprisoned for a crime they did not commit. For 16 years fellow cellmate Fermín Valdés Domínguez has struggled to prove the innocence of his classmates.
READ MORE
---
Viva El Vedado
April 2 at 7:00pm
Director: Stanley J. Staniski | Documentary | 2019
Viva El Vedado presents the history of the Havana neighborhood of El Vedado from the last quarter of the 19th century through the Cuban Revolution and highlights its varied and outstanding architecture. Known as a cultural center of Havana, Vedado is particularly notable for its unique collection of Cuban architecture of the 20th century.
READ MORE
---
---
SPONSORS
Joe Nuñez
---
SUPPORTERS
---
COMMUNITY PARTNERS
---
UNDERWRITERS