MSPIFF Award Winners: 2018

Films A-Z | Competitions
Documentary Feature Competition
Jurors: Deirdre Haj, Sabaah Folayan, Lucia Gaja
This juried competition recognizes national and international documentary filmmaking that exemplifies the very best in presentation, diversity, innovation and powerful storytelling. A $2500 cash prize is awarded to the chosen film.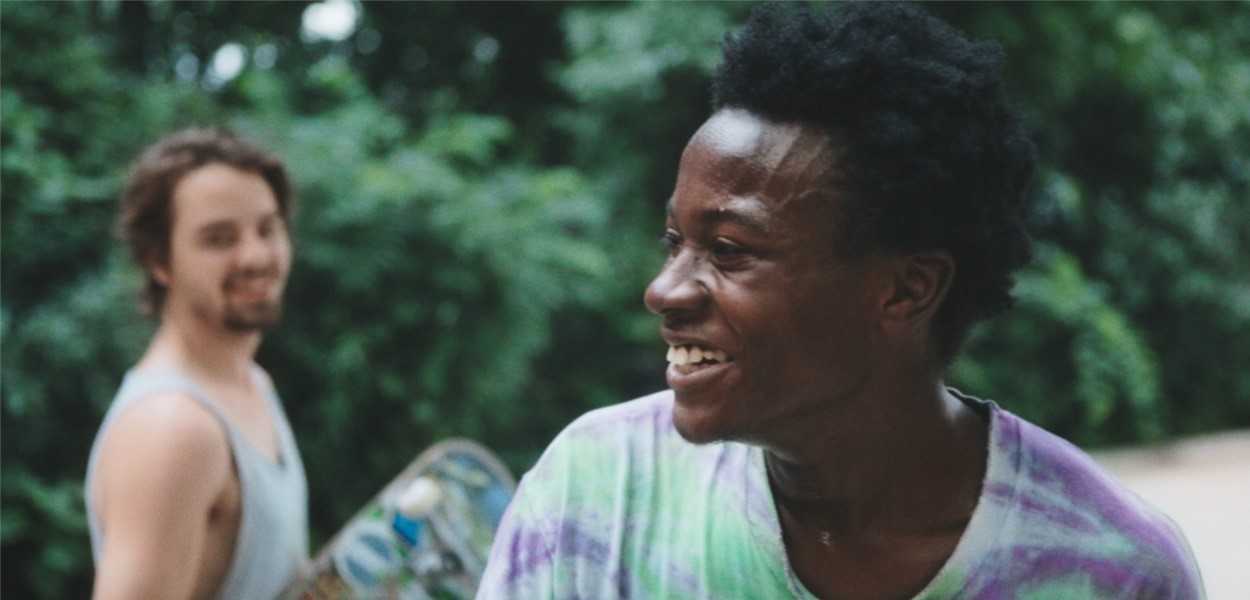 Winner: Minding the Gap
Director: Bing Liu | USA
Jury Statement: This film is a crucial perspective on American life, gender dynamics and tragic complexity of every day violence. Thru the loving lens of the director, we follow his own and his friends adolescence into early adulthood with their challenges and simple joys, the freedom of youth versus the responsibility of maturity made Minding the gap our choice for best documentary.
Honorable Mention: Becoming Who I Was
Director: Moon Chang-yong, Jeon Jin | South Korea, Tibet, India
---
Emerging Filmmaker Competition
Jurors: Sarah Pillsbury, Hisham Bizri, Lori Donnelly
This juried competition recognizes new and up-and-coming filmmakers from around the world for their achievements in narrative filmmaking. A $2,500 cash prize is awarded to the film that demonstrates standout excellence in creativity, storytelling, technique, and innovation in the narrative form.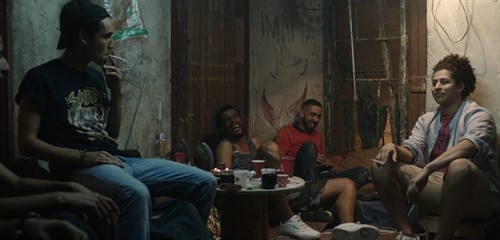 Winner: The Blessed
Director: Sofia Djama | Algeria, Belgium, France
Jury Statement: This award is intended to acknowledge and support an up-and-coming filmmaker from around the world for their achievements in narrative filmmaking whom the Award Jury expects will make significant contributions to the art of film in the course of their filmmaking career. We have selected Sofia Djama's stunning debut film The Blessed. Working from her own script and aided by a brilliant cast, Djama displays an uncommon command of cinematic language, as she weaves together a multigenerational narrative that follows a couple, their teenage son and his friends over a 24-hour period as they navigate their lives in the wake of decade-long Algerian Civil War. With keen observation, deep empathy and a sophisticated understanding of history and psychology, Djama takes us to a place and time where every encounter threatens to sow more division, open old wounds, and pose new dangers. Yet, Djama succeeds in illuminating this bleak view of her world via intimate and compassionate portraits of people caught in the nightmare of history.
Special Jury Mention: Dragonfly Eyes
Director: Xu Bing | China
---
Minnesota Made Competition
Representative of the abundance of and diversity in local filmmaking, Minnesota Made returns with a slate of must-see new films from Minnesota-based and Minnesota-native filmmakers. For our home-grown juried competitions, awards are given for films that exemplify standout achievements in feature length narrative filmmaking.
Minnesota Made Documentary Feature Competition
Jurors: Jesse Roesler, Morgan Adamson, Rebecca Carpenter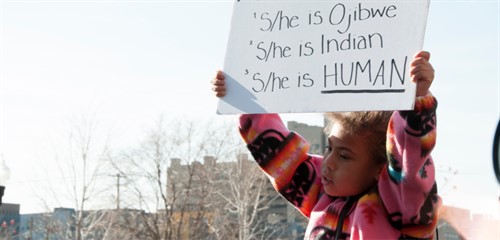 Winner: Dodging Bullets
Director: Kathy Broere, Sarah Edstrom, Bob Trench, Jonathan Thunder | USA
Jury Statement: The documentary feature Dodging Bullets breaks new ground in form and in its subject matter. The filmmakers offer a series of largely episodic stories, intimately documented, about Native American individuals who have been impacted by ethnic genocide in the United States. These episodic narratives are joined narratively in an analysis of how each of these events has contributed to an ongoing experience of unresolved historical trauma for many in the Native American community, in which many traumatized individuals and communities epigenetically transmit unresolved trauma to future generations. Compelling in its visual and narrative approach, it is ultimately a story of resilience and hope as the filmmakers bring a nuanced perspective to a difficult topic, demonstrating the dignity of their subjects and offering the possibility of freedom from generations of inherited traumatic stress.
---
Minneota Made Narrative Competition
Jurors: Victoria Wozniak, Effie Brown, Eric Howell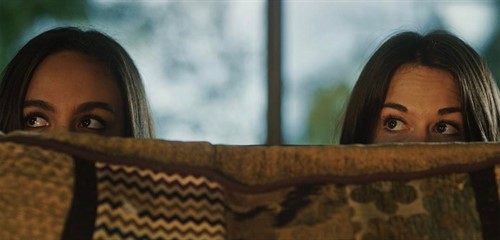 Winner: Virginia Minnesota
Director: Daniel Stine | USA
Jury Statement: Virginia Minnesota is an entertaining coming-of-age-tale that artfully highlights Minnesota's north shore as indelible backdrop to this quirky and thoughtful road trip.
---
Shorts Competition
This juried competition recognizes national, international and local narrative short form filmmaking that exemplifies the very best in presentation, diversity, innovation and powerful storytelling.
DOCUMENTARY AWARD

NARRATIVE AWARD

Jurors: Andrea Meller, Dawn Mikkelson, Terence Chotard

Jurors: Sofia Carillo, Brennan Vance, E.G. Bailey

Winner: Baby Brother
Director: Kamau Bilal | USA

Winner: Fauve
Director: Jeremy Comte | Canada

Jury Statement: Baby Brother is an example of documentary storytelling at its best. A seemingly simple glimpse into the life of the filmmaker's brother, the film is both a deeply personal and loving portrait of family and the transition to adulthood and a powerful illustration of mindful, poetic filmmaking. All of this, plus a sense of humor.

Jury Statement: Telling a simple yet primal and timeless story of man against nature, what starts out as childhood pranks turns into devastating tragedy. Confident in it's technical and artistic virtuosity, with beautiful and epic cinematography holding real and raw performances that could be seen as a critique of youthful machismo and masculinity, it's a film felt in the body. This is a film of the highest order.

Special Jury Mention: Beneath the Ink, Director: Cy Dodson | USA

Special Jury Mention: The Transfer, Director: Michael Grudsky | Germany, Israel
---
Youth Jury Award (Age 11-14)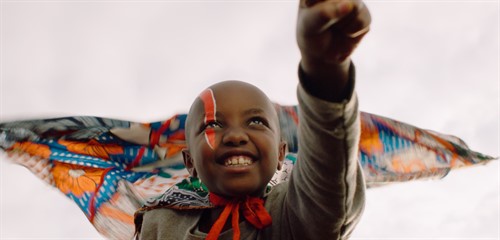 Supa Modo
Director: Likarion Wainaina | Kenya, Germany
Jury Statement: Supa Modo was chosen for the Youth Jury Award for cinematography, acting, and pacing that emphasized the natural bond between family and community in Kenya. The tragic story took beautiful risks in moments of comic relief and genuine love that made Supa Modo supa good.
---
Nextwave Youth Jury Competition
Life of Davie
Directed By: Austin Coombs-Perez
Jury Statement: Life of Davie is chosen for the Youth Jury Favorite Film Award for its ability to dignify childhood, bring a unique flavor to a common story, and a humorous approach to the serious dilemma of relationships and priorities. The production attests to a commendable level of detail with editing, symbolism, and time period continuity.
---
Youth Awards Certificate for Excellence
Lev
Directed By: Roy Shtayim
Jury Statement: Lev screamed for the Excellence in Youth Filmmaking Award by being impressive technically in every way. Its precise intent, surreal depiction of a mundane existence, and humorous execution of various styles visually stimulated the Jury from beginning to end.
Audiences Awards
Audience Choice Winner – Documentary Feature – RBG – 4.87
Audience Choice Honorable Mention – Documentary Feature – Won't You Be My Neighbor – 4.81
Audience Choice Winner – Narrative Feature – Indian Horse – 4.83
Audience Choice Honorable Mention – Narrative Feature – The 12th Man – 4.76
Audience Choice Winner – MN Made Documentary Feature – Not In My Lifetime – 4.81
Audience Choice Honorable Mention – MN Made Documentary Feature – Through the Banks of the Red Cedar – 4.80
Audience Choice Winner – MN Made Narrative Feature – Farmer of the Year – 4.40
Audience Choice Honorable Mention – MN Made Narrative Feature – Smitten! – 4.20