We the People: Required Watching
MSP Film Society presents We the People: Required Watching, an ongoing screening series of films that speak powerfully to systemic inequality, followed by conversations with filmmakers and community leaders discussing ways we can support social justice and anti-racism efforts within our communities.
We the People: Required Watching Community Conversation guests thus far have included: Civil Rights Attorney and Activist Nekima Levy Armstrong, Filmmaker and Activist D.A. Bullock, Minneapolis City Council Member Alondra Cano, Filmmaker Deirdre Fishel, Playwright Christina Ham, Former Minneapolis Police Inspector Catherine Johnson, Theater Educator and Director Dawn Renee Jones, Attorney and Former Ramsey County Prosecutor Donald M. Lewis, screenwriter Ken Rance, Community Editor of Minnesota Spokesman-Recorder Mel Reeves, Theatre Producer and former Minneapolis City Council Member Ralph Remington, Writer and Activist Aaron Smothers, Criminal Defense Attorney F. Clayton Tyler, and Distinguished Scholar and Activist Dr. John Wright. All of these conversations can be viewed at any time on MSP Film Society's Facebook page.
This series is generously supported by the George Family Foundation and KNOCK, Inc. All We the People online discussions are generously supported by Kelly and Mike Palmer.
---
Upcoming Events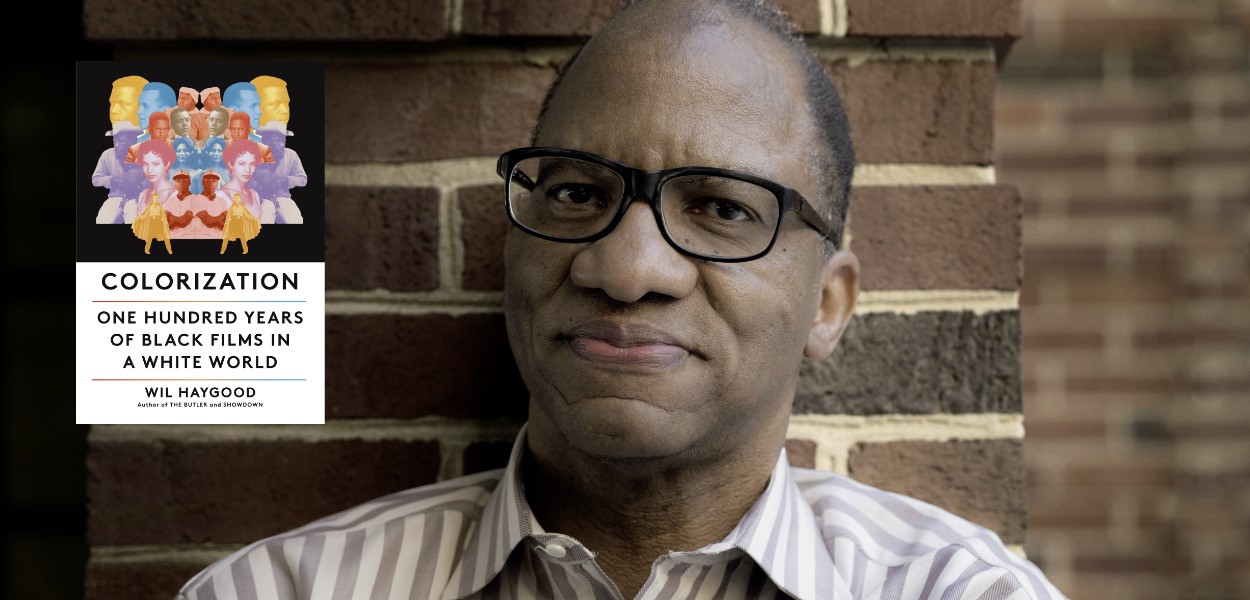 Wil Haygood Presents "Colorization: One Hundred Years of Black Films in a White World"
Zoom Conversation: Monday, November 22 at 7:00pm. FREE.
MSP Film Society and Magers & Quinn Booksellers present a special We the People: Required Watching live virtual conversation with Wil Haygood, writer of the new book "Colorization: One Hundred Years of Black Films in a White World" and MSP Film Society Programmer Craig Laurence Rice.
Watch the Conversation
About "Colorization: One Hundred Years of Black Films in a White World"
From Wil Haygood, the acclaimed author of The Butler and biographies of Thurgood Marshall and Sammy Davis, Jr., as well as an award-winning journalist of the Washington Post and Boston Globe, here is an unprecedented, groundbreaking examination of Black cinema—from Gone with the Wind to Blaxploitation films to Black Panther—using the struggles and triumphs of the artists, and the films themselves, as a prism to explore Black culture, civil rights, and racism in America.

Beginning in 1915 with D. W. Griffith's The Birth of a Nation—which glorified the Ku Klux Klan and became Hollywood's first blockbuster—which showed Black Americans that they 'had yet one more enemy: cinema' Haygood gives us an incisive, fascinating, little-known history, spanning more than a century, of Black artists in the film business, on-screen and behind the scenes.

He considers the films themselves—including Imitation of Life, Porgy and Bess, Lilies of the Field, Blackboard Jungle, Shaft, Superfly, Roots, Do The Right Thing, 12 Years a Slave, Green Book and BlacKkKlansmen. And he brings to new light the careers and significance of a wide range of historic and contemporary figures: Hattie McDaniel, Sidney Poitier, Berry Gordy, Alex Haley, Spike Lee, Billy Dee Willliams, Richard Pryor, Halle Berry, Ava DuVernay, Jordan Peele, and Barry Jenkins among many others.

A fascinating and pioneering perspective on race and racism in twentieth- and twenty-first-century America.
Check back often for announcements of upcoming We the People programming.
---
Past Events
---
---
---
---
---
---
---
---
---
---
---
---
---
---
---
---
---