We the People: Required Watching
MSP Film Society presents We the People: Required Watching, an ongoing screening series of films that speak powerfully to systemic inequality, followed by conversations with filmmakers and community leaders discussing ways we can support social justice and anti-racism efforts within our communities.
We the People: Required Watching Community Conversation guests thus far have included: Civil Rights Attorney and Activist Nekima Levy Armstrong, Filmmaker and Activist D.A. Bullock, Minneapolis City Council Member Alondra Cano, Filmmaker Deirdre Fishel, Playwright Christina Ham, Former Minneapolis Police Inspector Catherine Johnson, Theater Educator and Director Dawn Renee Jones, Attorney and Former Ramsey County Prosecutor Donald M. Lewis, screenwriter Ken Rance, Community Editor of Minnesota Spokesman-Recorder Mel Reeves, Theatre Producer and former Minneapolis City Council Member Ralph Remington, Writer and Activist Aaron Smothers, Criminal Defense Attorney F. Clayton Tyler, and Distinguished Scholar and Activist Dr. John Wright. All of these conversations can be viewed at any time on MSP Film Society's Facebook page.
This series is generously supported by the George Family Foundation and KNOCK, Inc. All We the People online discussions are generously supported by Kelly and Mike Palmer.
---
Upcoming Events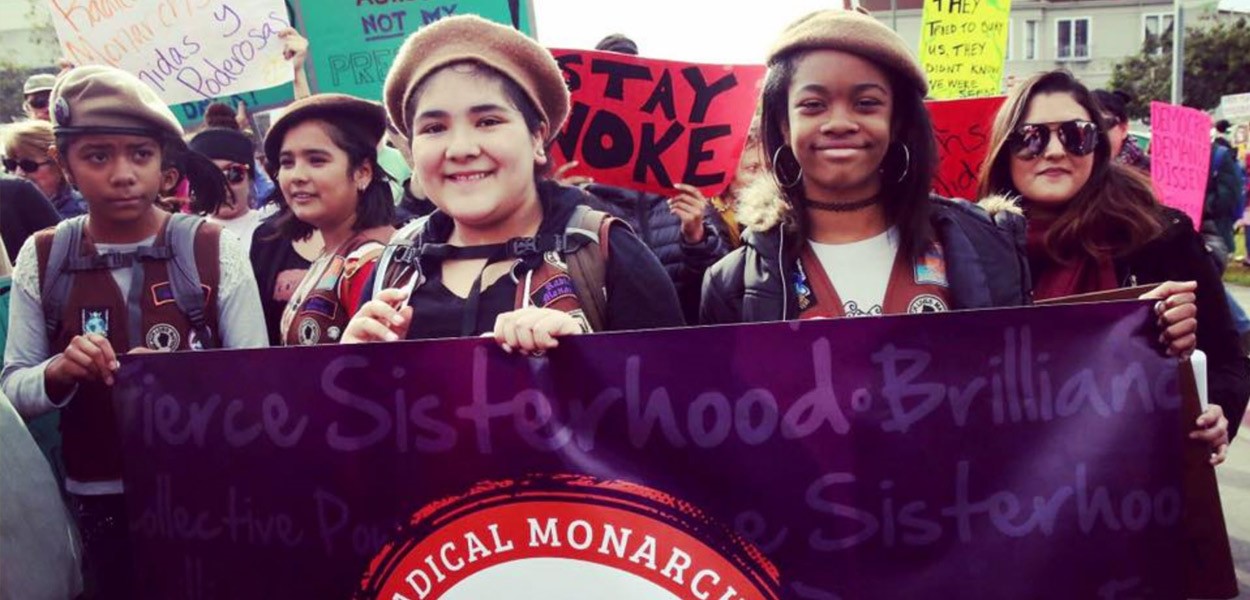 We Are the Radical Monarchs
Director: Linda Goldstein Knowlton | Documentary | USA | 2019
Watch the Movie Here Starting Sunday, November 22
Zoom Conversation: Monday, November 23 at 7pm
In late 2014, with gentrification displacing increasing numbers of longtime residents, the shooting death of Michael Brown bringing the issue of police brutality into the national dialogue and out into the streets—and in the midst of the most contentious presidential campaign in history–Oakland-based community organizers Anayvette Martinez and Marilyn Hollinquest set out to create a lasting, and necessary, change within their community.
Join MSP Film Society Programmer Craig Laurence Rice in conversation with Filmmaker Linda Goldstein Knowlton, Radical Monarchs Co-Founder Anayvette Martinez, and Radical Monarchs Alumni Lupita Martinez and De'Yani Dillard.
Register for the Live Zoom Conversation on Monday, November 23 at 7pm
---
Check back often for announcements of upcoming We the People programming.
---
Past Events
---
---
---